Adding a Trip to a Schedule
Step 1. Click on an unscheduled trip in the "Trips to Be Scheduled" Window.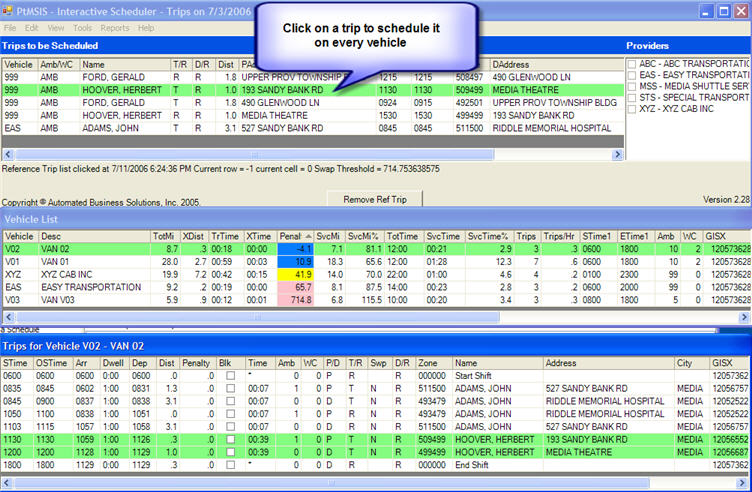 Step 2. Review how PtMS IS has scheduled the trip and ranked the best to worst vehicle options.
Color Codes provide schedulers with a means for instantly identifying the best vehicle options.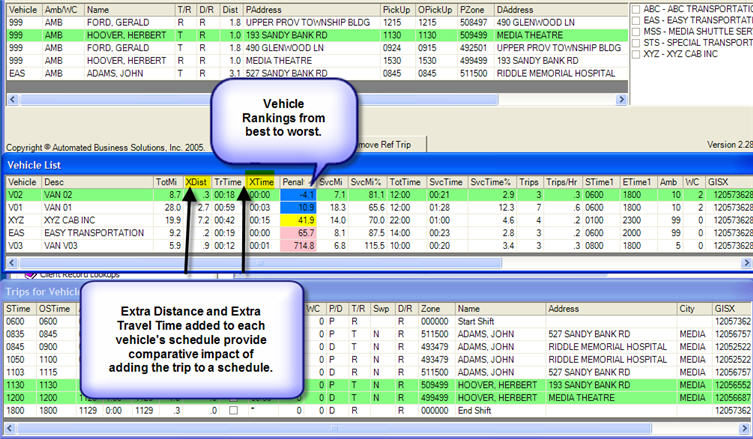 Step 3. Inspect the trip inserted in a vehicle's schedule by clicking on the vehicle in the Vehicle List and review the "trial" addition of the trip in each vehicle's schedule.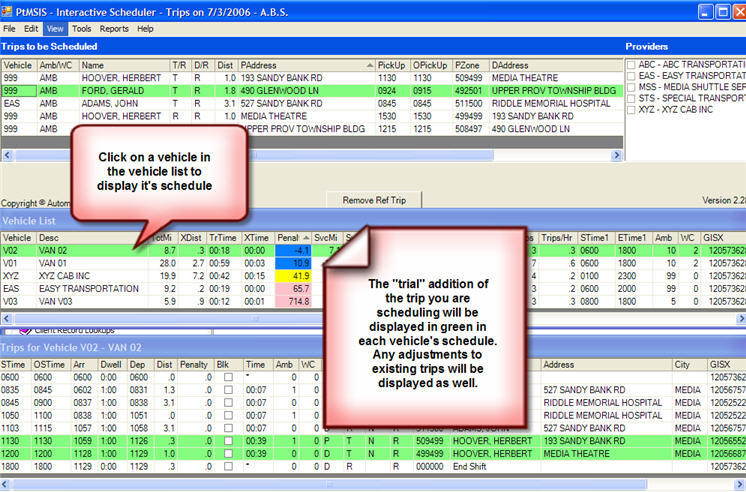 Step 4. Adjust Pickup and Drop-Times if needed and return to Step 2
Pickup Times can be adjusted by using the Editing Schedule Times feature.

Step 5. Select your vehicle choice and add the trip to the vehicle's schedule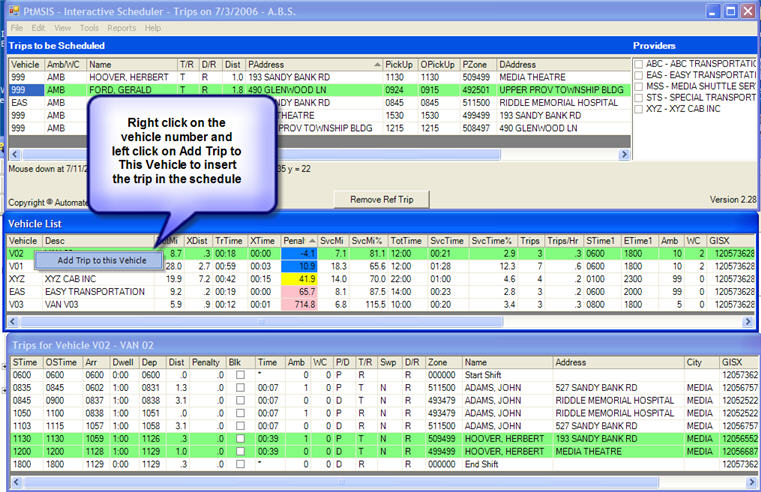 Inserted Trips will appear in color throughout the scheduling session.