Searching for a Trip Record
A Search screen is available for rapidly locating a client trip records. This screen can also be used for rapidly locating all trips arriving at a specific location, etc, by resorting all trip records by clicking on one of the field headers.
From the Interactive Scheduler menu bar select View, then Search: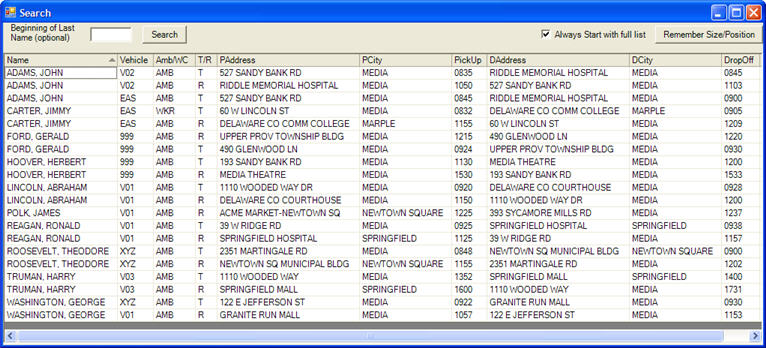 Enter part of the name in the Search field box, then click on Search to display the trip records that match.

Click on any trip record and this will display the trip record in the "Trips for Vehicle" window.